Renew Your Body and Revive Your Mind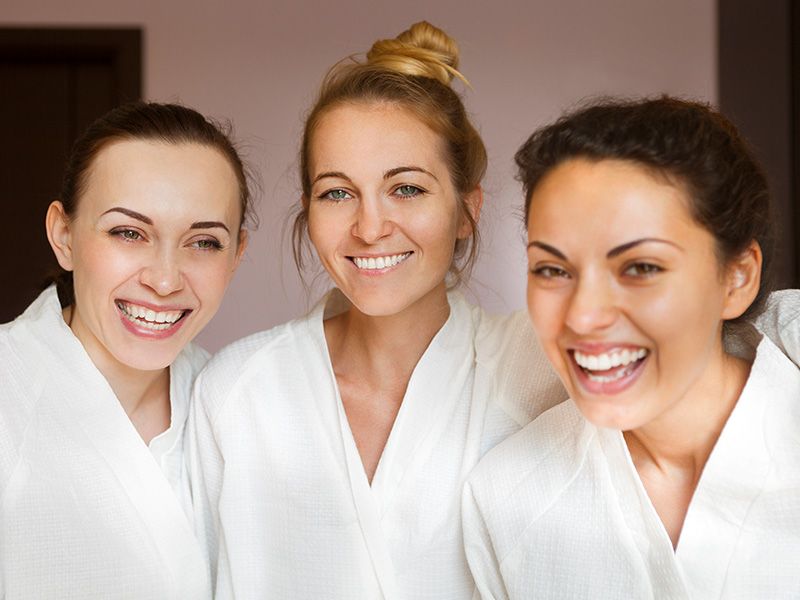 Atlas Beauty Hammam Spa is is providing the highest level of quality products. Complimentary fresh fruit, beverages and exotic teas as well as our signature Moroccan mint tea's are always available in our Moroccan setting lounging area. Indulge yourself or someone special.
Arrival
Please plan to arrive 20 min prior to your treatment so you can relax, enjoy a refreshment and prepare for your treatment to begin on time.
First time guests are advised to arrive a half hour prior to their services to allow time to fill out a personal health profile. This profile will outline information that will enable your therapist to provide you with the most appropriate and effective service. Please let your therapist know if you have any special physical or medical conditions, or considerations.
What To Wear
Upon arrival at Atlas Beauty Hammam Spa, you will be provided with a robe, a wrap and a pair of slippers. During all treatments your body will be draped except for the area being worked on to protect your modesty. Bathing suits are mandatory.
Lockers
Guests of Atlas Beauty Hammam Spa will be provided with a digital locker in which to store personal belongings while escaping with us. Atlas Beauty Hammam Spa is not responsible for loss or theft of personal property.
Cell Phones
Atlas Beauty Hammam Spa requests that guests turn off their cell phones prior to entering the spa.
Cancellation Policy
Due to the popularity and demand for Hammam spa services, we appreciate your understanding and cooperation of our 24 hour cancellation policy. If you have booked a treatment and need to cancel or make any changes to your booking you must notify us at least 24 hours in advance.
Cancellations and no -shows with less than 24 hours notice will be charged a full value. Group and parties cancellation policy must notify us one week in advance of the booking.
Arriving late will simply limit the time of your treatment. Your treatment will end on time so that the next guest will not be delayed, and the full value of the treatment will be applied.
Call to schedule an appointment today at 617-381-7771.
What our customers are saying
"Truly a gem on Route 1."
"My friend and I went for the Hammam Express together and it was so rewarding. She really went to work on my skin, and it's so smooth now. And nothing beats the refreshing feeling of hot steam while drinking some ice cold sparking water. I had gone to visit a hammam when I was in Morocco, and this experience was just as good! Truly a gem on Route 1. Thank you!"
- Kell S.
"Definitely returning. Often."
"Amazing, relaxing, rejuvenating experience. Owner and staff are just the best. This hammam experience was even better than the one I had in Marrakesh. So excited we found this incredible little gem of a place! Definitely returning. Often."
- High Rise Wellness Services
"You'll be glad you went here!"
"This spa experience was extremely relaxing and felt amazing. The women working there were very attentive when applying the treatments and during the exfoliation. The spa is very clean and the atmosphere is very calming. I especially enjoyed the sauna and the exfoliation parts of my session. I walked out feeling like a new person. You'll be glad you went here!"
- Christie L.